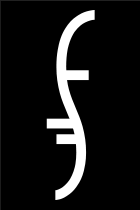 Welcome to Heroes Wiki, and thank you for your contributions! There's a lot to do around here, so we hope you'll stay with us and make many more improvements.
Check out our about page to see what Heroes Wiki is about.
Check out the help page for help on uploading images, editing, creating a page and creating a forum.
Check out our policies to familiarize yourself with Heroes Wiki's policies.
Recent changes is a great first stop, because you can see what pages other people have been editing, and where you can help.
Please sign in every time you edit, so that we can recognise you!
When posting on an article's Talk page you should add ~~~~ or click the signature button.
We're really happy to have you here, and look forward to working with you! Once again, welcome to Heroes Wiki!
Yours sincerely,
- jdray
- Destiny! - talk - contributions

Welcome!
Edit
Welcome to Heroes Wiki. Thanks for you contributions. Yes, most of the articles are out of date and it would be wonderful if they were updated.Destiny! 20:09, 2 December 2008 (UTC)
About your message
Edit
o.o I'm sorry, i didn't realize . What exactly did i copied, so i don't do it again?
Welcome Template
Edit
Just asking why you deleted the things in the Welcome Template? Destiny! 22:26, 6 December 2008 (UTC)
Okay, I'll just revert the edit. No problem. :) Next time if you want to revert an edit, you just click on the History tab and then click on undo on the right. Destiny! 22:37, 6 December 2008 (UTC)