Hi. My real name is ***** if you wanted to know. I am a guy(MALE). I love Heroes and so do some of my closest friends. I live in a house and I have the weirdest friends on the planet. 

If I had a power it would be Terrakinesis.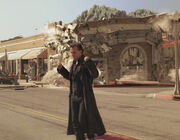 Radiation is confusing to me. Not just the power, but the real thing too.
My favorite hero is Hiro. He's funny.
Sylar scares me.
My English teacher is a white rapper. He's hilarious.
My English teacher and my Reading teacher were having a limerick war before Christmas Break. Don't tell my English teacher...I'm team Wilson (Mrs.Wilson - Reading Teacher   Mr. Atchley - English Teacher)
I made the Vortex creation page better. It was blank before. Maybe someone could improve it. I don't know.
Thanks for looking at my page!
My favorite pages
Edit
I don't think I have a favorite page.
It must be Vortex Creation because it was my first edit.