Destiny!

-

talk

-

contributions



If you want to talk to me about anything, please leave a message on my talk page and I will get back to you as soon as possible.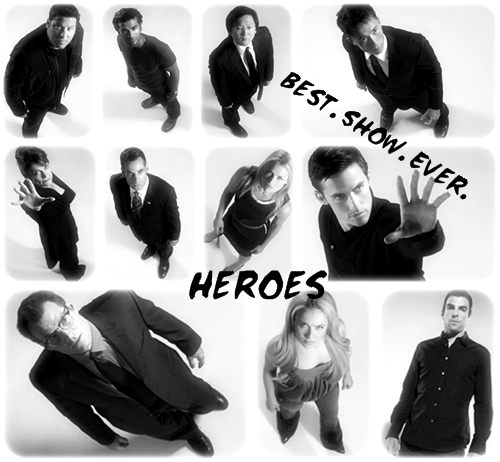 About Me
Edit
Hey! I'm Patrick a.k.a Destiny! and I'm one of the administrators of this wiki. I first came to this wiki seeing that it needed help. Since then, I have happily contributed to many articles to make Heroes Wikia a satisfying place to look at.
I have been very addicted to Heroes from the start. Below are some of my favorite episodes and the reason(s) why I enjoyed them immensely.
Favorite Episodes
Edit
Cold Snap - This episode shows the reason why I love Heroes. Hiro and Ando were very funny. It was nice to see Ando discover a different role in his power and Hiro regaining his power again. Matt and Daphne's last scene together was fantastic. Tracy using her power to freeze the whole parking lot was pure awesomeness. Something tells me that we haven't seen the last of her. Angela on the run - epic.
Five Years Gone - Fun to see what all the characters would turn out to be if the explosion had happened.
Company Man - Loved seeing Noah's past. All the actors acted great and the ending was unexpected (to me).
Hiros - Hiro and Nathan's scenes were enjoyable to watch. Seeing Future Hiro was great too.
To-Do List
Edit
Orientation / Jump, Push, Fall
Genesis
Joined in Don't Look Back
Joined in Collision
Joined in Hiros
Joined in Nothing to Hide
Joined in Seven Minutes to Midnight
Joined in Fallout
Joined in The Fix
Joined in Distractions
Joined in Run!
Joined in Parasite
Joined in .07%
Joined in Four Months Later..
Cathy Mickel Gibson (co-producer)
J.J. Philblin (co-producer, co-executive producer, writer) promoted after FOUR MONTHS LATER..., did not appear after POWERLESS
Joined in Fight or Flight
Joined in Out of Time
Joined Cautionary Tales
Joined in The Second Coming
Joined in One of Us, One of Them