INSERT NARRATION HERE
Synopsis
Edit
Sylar and Elle had sex and is laying on the floor talking. Noah shoots at them, but misses and storms trough the door. At this moment it is not clear whether or not Noah saw them bang, since he saw them kiss in the last episode, while he was zoomed on the sniper rifle.
Memorable Quotes
Edit
== Trivia ==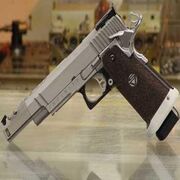 Character Appearances
Edit
Seth Green portays the Comic book guy that Hiro and Matt meet in Kansas
Ad blocker interference detected!
Wikia is a free-to-use site that makes money from advertising. We have a modified experience for viewers using ad blockers

Wikia is not accessible if you've made further modifications. Remove the custom ad blocker rule(s) and the page will load as expected.