Home
Talk

17
472pages on
this wiki
Characters · Volumes · Powers 
Welcome to Heroes Wiki!
Welcome to Heroes Wiki, the collaborative and unofficial wiki entirely devoted to keeping information about the NBC television series, Heroes. Heroes Wiki currently has 472 articles since September 26, 2006.

This is the place to find out more about characters, chapters, webcomics, webisodes and much more. The Wiki format of the site allows anyone to contribute to the Heroes Wiki because everyone is welcome to edit. If you are a member of a Heroes Message Board or Forum, please make sure to advertise the Heroes Wiki!

Just type a title in the box below to make a new article, or look at the ones we already have in the article list.
Latest Heroes Chapter
---
Original Air Date: 8 February 2010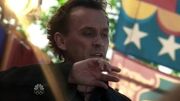 As everyone bands together in an effort to stop Samuel from taking the lives of thousands, Peter joins forces with his most unexpected ally to save Emma. Meanwhile, Noah's life hangs in the balance as he and Claire find themselves trapped underground with oxygen quickly running out. Elsewhere, Hiro starts to come to grips with the decisions he has made and is called into action to help stop a disaster.

---
Latest Heroes Graphic Novel
---
Original Release Date: 13 April, 2010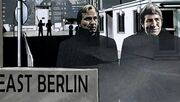 It is the height of The Cold War. Tensions run high for both our Government and the organization we have come to know as the Company. Amid this cloak and dagger mentality, Agent Thompson finds himself tasked with a mission that requires the help of a certain Special...
Will they be able to do what is required? Or is it a lost cause...

---
Latest Heroes Webisode
---
Original Release Date: 30 November, 2009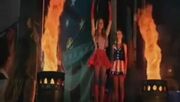 Samuel creates a home for Amanda—and Lydia receives a message.

---
Quote of the Day
Monday, November 11, 2013
Recent Blog Posts
Featured Videos

Heroes Volume Two Teaser Trailer
It Don't Matter to the Sun by Rossie Thomas
Featured Article
Legal Disclaimer
Please note that the Heroes Wiki is an unofficial resource, a fansite and is NOT in any way, shape, or form affiliated with or endorsed by NBC, Tim Kring, or any other persons or organizations responsible for the production of Heroes.
All trademarks and copyrights belong to their respective owners, and are used here under the terms of Fair Use.
Heroes is a trademark of NBC, all rights reserved.