Arlington, VA
is a city in northern Virginia where
Claire Bennet
goes to college at Arlington University. Arlington was found in 1801, formerly apart of D.C, was relocated to Virginia in 1846.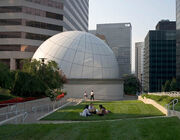 Locations in Arlington
Edit
Arlington University (Claire's doorm room)
James Martin's home
The Pentagon
Ronald Reagan International Airport
Casey Smith's Apartment
Store-It-Here
Residents in Arlington
Edit
Claire Bennet
Allison
Ashley
Gretchen Berg
Emma Coolidge
Professor Fenton
Madaline Gibson
Kara Hayback
Masked sorority sister
Olivia
Casey Z. Smith
Sorority Sister
Becky Taylor
Arlington County is located directly across the Potomac River to the southwest of Washington D.C. Formerly apart of the District of Columbia, it was relocated into Virginia in 1846.
There is no "Arlington University" in Arlington.
This is the final residence of Claire Bennet for the show.
Arlington was apart of D.C but was relocated to Virginia in 1846.
Arlington was founded in 1801.
Ad blocker interference detected!
Wikia is a free-to-use site that makes money from advertising. We have a modified experience for viewers using ad blockers

Wikia is not accessible if you've made further modifications. Remove the custom ad blocker rule(s) and the page will load as expected.